You'll get industry-leading benefits including:
Fully Paid Health Insurance Premium *

Incentive and Bonus Plans *
* For Full Time Employees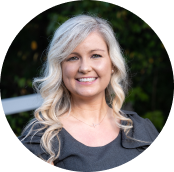 "To work at True North means building a career in a place where you feel valued and where your contributions matter. You have the opportunity to build relationships with talented people who inspire you to be your best every day.  We work hard while having a lot of fun in a family-oriented environment."
Ashley W.
Pre-Construction Coordinator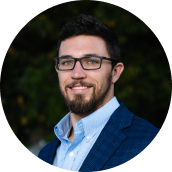 "The people I work with and the nature of what we do excite me most about coming to work. My favorite thing about what I do is taking a project from conception to reality and helping others realize their visions, bringing an idea from paper to reality."
"
Evan T.
Project Manager
Superintendent
We are seeking a highly motivated candidate to join the team here at True North Companies. The Superintendent position will be responsible for overseeing all activities at the construction site, ensuring a safe and productive work environment, maintaining schedules, and staying within budgetary limits set forth by the estimate. This specific role is for K-12 school construction, and experience in this area is preferred.
We require candidates to have verifiable work experience as a superintendent, along with additional construction experience. Superintendents must have a thorough understanding of schedules and be able to complete projects on time and within budget by tracking variances and cost projections. A proven track record of supervising and coordinating all personnel, including subcontractors and materials, to prevent delays is a must.
The selected candidate must be highly motivated, have a Bachelor's Degree in construction management or equivalent, and pass drug screening, physical, and criminal background checks.
At True North, we pride ourselves on bringing long-lasting facilities to our clients and providing our employees with the best culture and opportunities. With our in-house education program, you will have access to resources, support, and training necessary to put you on the path to success. Join our team of dedicated professionals and apply today!
Controller
This position will be a key member of the accounting team and perform key accounting duties and will assist in the management and oversight of the department. As well as the duties described below, a key component of this position is collaboration with many different teams/personalities and as such this individual must be a team player with a consensus building personality. A key responsibility of this position is to record and present accounting information in an accurate and informative manner.
Construction accounting experience is required.
Superintendent (Boiling Spring, SC)
Ready to take charge as a Superintendent? Join our team and lead construction projects to success!
We're searching for an enthusiastic and safety-focused candidate to take our projects to the next level.
As a Superintendent, you'll take charge of promoting and enforcing safety measures, making sure our project team, trade partners, and stakeholders thrive in a secure environment. Your exceptional supervisory skills will ensure that direct reports, subcontractors, and suppliers work together seamlessly, keeping the project on budget and ahead of schedule. Collaborate with the Project Manager and local inspection departments to conquer every challenge and achieve project success.
If you're ready to make a difference, communicate fearlessly, and create a positive impact on the construction site, this role is meant for you!
Director of Preconstruction
At True North Companies, we're committed to excellence in construction. We pride ourselves on delivering exceptional projects that meet our clients' needs and exceed their expectations. As we continue to expand and take on innovative projects, we're seeking a talented and forward-thinking Director of Preconstruction to join our team.
The Director of Preconstruction plays a pivotal role in shaping the success of our projects from the very beginning. As the Director of Preconstruction, you'll be instrumental in the initial envisioning phase, bringing your conceptual site estimating abilities to create a comprehensive budget that aligns with the project's vision and goals. Your expertise in developing details that may not be fully defined in the architect's program will be critical in ensuring a holistic approach to budgeting.