You'll get industry-leading benefits including:
Fully Paid Health Insurance Premium *

Incentive and Bonus Plans *
* For Full Time Employees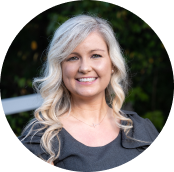 "To work at True North means building a career in a place where you feel valued and where your contributions matter. You have the opportunity to build relationships with talented people who inspire you to be your best every day.  We work hard while having a lot of fun in a family-oriented environment."
Ashley W.
Pre-Construction Coordinator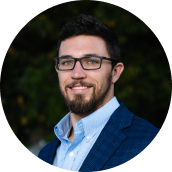 "The people I work with and the nature of what we do excite me most about coming to work. My favorite thing about what I do is taking a project from conception to reality and helping others realize their visions, bringing an idea from paper to reality."
"
Evan T.
Project Manager
Human Resources Manager
Human Resources Manager duties include overseeing the recruitment process, designing company policies, and setting objectives for the Company. He or she will also help shape our employer brand strategy. To be successful in this role, you should be familiar with HR technology, including payroll systems and Applicant Tracking Systems.
The Human Resources Manager is responsible for employment policies and procedures, overseeing payroll and recognition programs as well as managing workplace safety initiatives. Along with administering employee benefit programs, this role involves finding, screening, recruiting, retaining qualified applicants, enforcing company policies and practices, and developing training and development programs for all employees.
Estimator
Construction Estimators are responsible for estimating the work of specific projects. They estimate work by gathering proposals, blueprints, specifications, and related documents. In addition, they estimate labor, material, and time requirements to be able to compute the overall cost of the project. He or she is highly analytical, and their central goal will be to prepare accurate estimate reports for projects by gathering information, analyzing important metrics, and conducting regular risk assessments.
The Estimator will be fluent in mathematics and accounting, with in-depth knowledge of research and data analysis methods and estimation systems. In addition to being an excellent communicator, he or she should be detail orientated with outstanding organizational skills and will provide knowledge of cost and benefits that support profitable business decisions.
The ideal candidate will have excellent numerical skills and an analytical mindset. They must also be thorough and apt in managing relationships with key stakeholders. The goal is to provide detailed reports for the company to make informed decisions that will enhance its profitability and growth.