You'll get industry-leading benefits including:
Fully Paid Health Insurance Premium *

Incentive and Bonus Plans *
* For Full Time Employees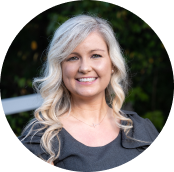 "To work at True North means building a career in a place where you feel valued and where your contributions matter. You have the opportunity to build relationships with talented people who inspire you to be your best every day.  We work hard while having a lot of fun in a family-oriented environment."
Ashley W.
Pre-Construction Coordinator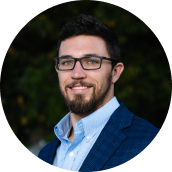 "The people I work with and the nature of what we do excite me most about coming to work. My favorite thing about what I do is taking a project from conception to reality and helping others realize their visions, bringing an idea from paper to reality."
"
Evan T.
Project Manager
Superintendent
We are seeking a highly motivated candidate to join the team here at True North Companies. The Superintendent position will be responsible for overseeing all activities at the construction site, ensuring a safe and productive work environment, maintaining schedules, and staying within budgetary limits set forth by the estimate. This specific role is for K-12 school construction, and experience in this area is preferred.
We require candidates to have verifiable work experience as a superintendent, along with additional construction experience. Superintendents must have a thorough understanding of schedules and be able to complete projects on time and within budget by tracking variances and cost projections. A proven track record of supervising and coordinating all personnel, including subcontractors and materials, to prevent delays is a must.
The selected candidate must be highly motivated, have a Bachelor's Degree in construction management or equivalent, and pass drug screening, physical, and criminal background checks.
At True North, we pride ourselves on bringing long-lasting facilities to our clients and providing our employees with the best culture and opportunities. With our in-house education program, you will have access to resources, support, and training necessary to put you on the path to success. Join our team of dedicated professionals and apply today!